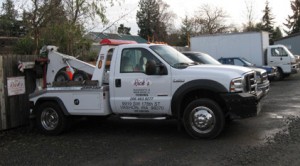 Rick's Diagnostic and Repair Service!
On-Call Towing
253-212-2537  –  206-463-9277
TOWING
We currently tow vehicles in Tacoma to Rick's, another repair shop or to your home.
RECOVERY
Rick's owns a Ford F-450 light-duty wrecker and a Ford F700 Medium Duty wrecker and is certified as a trained wrecker through Towing and Recovery Association of Washington (TRAW).
ROADSIDE SERVICE
Including Lockout Service, Flat Tire Change, Gas Delivery and Jump Start.